A Promise Made, A Promise Kept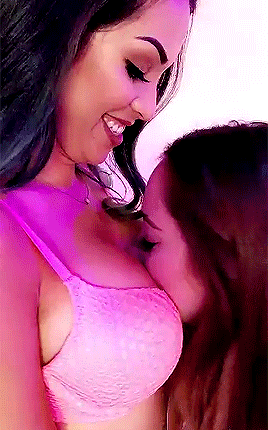 This is my first time writing and erotic story. So please I would like your feedback.
*
The day I graduated from high school I made a promise to a boy. Three years later I am here to keep that promise to a man. Here, let me explain…
My name is Keira. The man's name is Scott. When we were in high school I wasn't allowed to date but Scott really liked me and I him. So we settled on just being friends. But we were exclusive friends. Whenever we went to the movies with our other friends it was understood that he was with me. Our friends knew I couldn't date so when my parents weren't around they would refer to him as my boyfriend but in front of my parents we were just best friends. By the time my senior year came around I was so in love with him. I spent all of my free time with him. Of course to my parents we were just friends. There were a lot of stolen kisses and secret feel ups. But he always respected my parents and never tried for more.
We were heading off to different colleges, in different parts of the world. He was going to college in California and I was being sent to my father's alma mater in Edinburgh, Scotland. On the night we graduated we went to a school sponsored graduation party. At 11:59pm I made a promise to him that I would wait and that he would be my first. And that is why I am here now…
When one of our dearest teachers died of skin cancer we all came home to celebrate his life. About an hour after I reached our family home I got a phone call. I was shocked when it was Scott on the other end. I had only heard from his three times since we parted ways. After stumbling a greeting and making a lot of small talk we decided to get together for dinner. I agreed and then I spent the next four hours trying to find something to wear. Since I had filled out quite a bit since high school I knew none of my old clothes would fit. A great excuse for a shopping trip. I called my best friend Jill and asked her if she wanted to go shopping with me. When we got to the mall I filled her in on my conversation with Scott. I think she was more excited than I was. She was the only other person that knew about the promise I made him. So with that knowledge in hand she proceeded to help me pick out the perfect outfit. She used to always tease my about my conservative dressing so she was going to help me pick out something that would let Scott know that I was ready to cash in on that promise. We picked a form fitting black dress that came just below my nice round ass. Matching black shoes. The top of the dress was tight enough that I didn't need a bra and since I had really smooth legs(I don't grow hair on my legs and arms so I never have to shave) we decided no stockings. I had a lace black thong on. I wanted to wear my long auburn hair up but she insisted on me wearing it out. She said she remembered Scott telling that he loved my hair.
Four hours later Scott pulled up in front of my house. When I opened the door I can't tell you which one of us was more shocked. Scott had grown a couple of inches but he had filled out a lot. Even with his black shirt and jacket I could still see muscle bulging through. There wasn't one ounce of fat on him. kolej escort When he said hello I almost came right then and there. His voice was husky and sexy as hell. I almost said let's forget dinner. I could tell by the way he looked at me that he was thinking the same thing. Scott led me to his limo(did I mention that he was an actor now). Once inside we were still quiet for a little while before he finally spoke.
"Wow, Keira, you look so hot!"
"Thank you. You don't look so bad yourself."
"I'm so glad you decided to come with me. I wasn't sure you would be up to it after the long flight."
"You know I would never give up the opportunity to be with you Scott."
"So your parents are letting you date now?"
"I'm 21 now Scott. They really don't have anything to say."
"Really? So if I do this…"
He scooted next to me and looked into my eyes. He lifted my chin as he lowered his mouth to mine. He very lightly brushed his lips against mine before adding a little more pressure. When I felt the pressure I opened my mouth to him. We played tongue hockey for a while. Then I felt his hands moving over my breasts. I leaned into his touch. When he broke his kiss I looked up into his eyes, which were full of passion as he continued to lightly rub his hands over my breasts. I was on fire. I could feel the liquid between my legs.
"Do you remember the promise you made to me Keira?"
"I never forgot it."
"As much as I want you right now I will not do it here in the car. When we make love it will be special."
I noticed he said when and not if. I couldn't wait for dinner to be over with. Dinner was nice even though I think I pushed the food around my plate more. All through dinner we tried to keep our conversation neutral. We talked about his career as an up and coming actor and about my life in Scotland. All the while we were talking I was thinking about what I knew would happen once we left here. My pussy was leaking.
Finally dinner was finished and as we were walking outside Scott pulled me back to him and I could feel his erection pressing against my back. He leaned down to my ear.
"You smell fantastic."
I turned around to face him and immediately his lips came to mine. I melted into his kiss. It seemed like we were kissing forever when he finally pulled away.
"I think we need to get into the car." He said breathlessly.
I followed him to the car. As soon as the driver let us in Scott it the privacy button.
"I've been waiting for this for three long years. I don't know if I can wait until we get back to the hotel."
"My home is closer." I said.
"But aren't your parents there."
"No, the estate belongs to me now."
"Well then let's go there." He tapped on the privacy window and gave the driver my address but he still wanted to make a stop at the hotel.
We only stopped at the hotel long enough for Scott to get his things and check out. It comforted me to know that this wasn't going to be a one night stand considering we were going to be there for the whole week.
When we got to my house I was a bundle of nerves kurtuluş escort again. I think Scott knew how I felt because he took me in his arms and kissed me.
"Don't worry sweetheart we will take as slow or as fast as you want to go. We have all week."
I hugged him back, so happy that I waited for this man. I wanted this week to be special. When I looked up into his eyes he lowered his head and kissed me. He nibbled at my lower lip and teased me with his tongue until I opened my mouth to him then he captured my tongue in his mouth. I thought I was going to cum right then and there. If kissing felt this good then what could make this better, I thought. When Scott finally broke the kiss I felt empty.
"If we don't stop this now I will take you right here in the foyer. Come on, show me where we sleep."
I took his hand and led him up the stairs to the master's suite after telling my butler to bring some refreshments up. Scott had been to my house many times before when we were in high school. But since I had taken possession of the house I had some changes made. When we got to the room I showed him where he could but his things and then I sat on the settee and watched him. My butler, Tony, knocked on the door and before I could get up Scott answered the door and let him in. I was glad to know that he felt at home. But then again he was always a 'take charge' type of person. Tony set the tray on the table and gave a knowing smile and asked if I would be needing anything else. I told him that would be all and he left the room. Scott poured two glasses of wine and handed one to me. He made a toast to a 'fulfilling week'.
After two glasses of wine I was feeling quite nice. I'm not a big drinker so it doesn't take much. I told Scott that I was going to take a shower and if he wanted he could use the other bathroom. When my parents had this house built they had it made with 'his' and 'hers' bathrooms with 'hers' having the biggest bathtub and 'his' with the biggest shower. I went into my bathroom to take a shower and change into my night clothes, which consisted of a short black teddy and black lace panties. As much as I wanted to masturbate in the shower I held off because I wanted my first orgasm of the night to be special. After applying a light perfume I returned to my room. Scott was already there fresh from a shower himself. God, he looked so good there with his dirty blond hair and chiseled body. He was wearing a pair of black silk boxers and I could see, as I walked closer to the bed, that he had a huge erection. When I got to the bed he pulled the covers back to allow me to get in and then he got under with me. My bed is really huge so we kind of met in the middle.
Slowly Scott ran his hand lightly up and down my arm. Then he moved it to my side running down to my hip. He continued down the outside my thigh as far as he could go and when he moved to the inside of my I jumped slightly.
"Just close your eyes, Keira. Enjoy the sensation."
I did as he asked. It made what I was feeling ten-fold. As he moved closer to my sex he traced the outline of my panties. Then he ran his finger down the slit in the maltepe escort middle. I pushed myself into his touch.
"That's it. Go with it."
He moved his hand to the top of my panties and put his hand inside. When he touched my pussy I thought I was going to die. No one had ever touched me there other than myself. He traced his finger around my lips and then dipping it between my folds. Every time I thought he was going to touch my clit he backed off. I was so ready to cum at that point I kept trying to move myself so that he would touch it.
"You are so wet for me. But not yet."
"Scott…please…" I begged.
He just laughed. Then he moved to take my panties off. I eagerly helped him by lifting my ass off the bed. Once he did that he pushed my legs open again. This time I felt him use his tongue to trace back up the inside of my thighs. When his mouth touched my pussy I moaned. This felt so much better than my fingers. He continued to lick and kiss me all over never touching my clit. I was going mad with the need to release. I guess he knew because it that instant he started to suck on my clit and I let out on big yell and came like never before.
"Ohhh my goodddd…I'M CUUUUMMMMIIINNGGG….SCOOOOTTTTT!!!"
I didn't think it would ever stop. By the time I came down I opened my eyes and saw Scott leaning over with a smile on his face.
"Like that did you?" he asked.
"Oh yeah." I said breathlessly.
"Good because you'll love this."
Then I felt his cock at the entrance to my love hole. 'This is it I thought.'
"Relax Keira. I promise you this will only hurt once then you will have pleasure above all else."
All I could do was nod. Very slowly he entered me. He felt like he was tearing me apart. I didn't think he would fit but I relaxed as much as I could. He pulled almost all the way out before pushing back in until he reached my maidenhead.
"Relax for me sweetheart."
As I nodded he pushed back in hard this time. As he broke that barrier I sreamed. Scott broke my scream by kissing me. He stayed still inside of me so that I could get used to his size.
"I'm so sorry, my love. Are you ok now?"
"Yes. It doesn't hurt now."
To show him, I started pushing up to him. He smiled at me and started moving again. He used long, slow thrust. This was so intense. At this point I was so glad I waited I couldn't imagine sharing this with anyone else. I started thrusting myself up faster the closer that I got to having an orgasm. Scott got the point and started thrusting into me faster. I could feel him growing bigger inside of me. Right when we were on the brink of cumming he pulled almost all the way and looked down at me.
"Scott…please…" I needed to cum.
"I know Keira. I just need to know one thing."
I was thinking it was a little too late to ask about birth control when he said.
"Keira, will you marry me?"
I was speechless. This was not what I was expecting at all. Somehow I managed an answer.
"Yes, Scott. Yes."
With that he thrust one last time and we both came with a yell. I felt his hot seed spill inside of me and then I had the biggest orgasm ever.
We lay there totally spent. Then he pulled me into his arms.
"I love you Keira."
"I love you too Scott.
*
So tell me what you think. If you think I should continue with these two please give me some suggestions. I would appreciate it.