Whispers in the Vineyard Ch. 07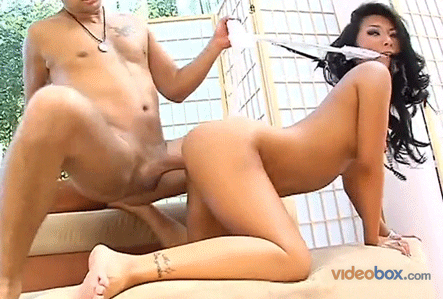 Wine, a college coed and retired cop… A recipe for heat. Jake and Kitty will give you a front row seat to their X-rated fun. A big age gap doesn't stop them… In fact, it's just the opposite. Toss in another college coed and you know what's cumming and cumming and cumming.
Kitty and Jake's current and upcoming stories may have triggers of strong excessive sexual content, squirting, ass fun, girl/girl, nudists, strong excessive sexual content, pregnancy, breastfeeding, unmarried infidelity, strong excessive sexual content
Emails welcome! Thanks for reading! DG
Whispers in the Vineyard Ch 06
Kitty & Jake's Story
Part 03
We only had a week for college break. I didn't want to waste time. I wanted Chy in bed with Jake and me, and we were going to put on a show for the men.
Chy and I met for breakfast. Jake and my stepdad had to work.
"Oh my god, Kitty," she gushed. You never told me your stepdad was so hot.
"I guess I never noticed," I shrugged. "But you're right, he is. It's not like I'm related to him so I can say he has a great dick. What I saw of it," I giggled.
"Jake is hot too," she said. "You're so lucky."
"I am. I really love him. I can't believe I'll have to leave him again." I sighed sadly. "Hey, you want to go to Jake's apartment? I have the key. We can wait for him there until we all decide what we're doing."
"Sure. Max said he had to work all day." I nodded.
She grabbed her swimsuit too since Jake had a pool at his apartment complex.
We both brought bikinis and we laughed at how similar they were. The triangle tops barely covered our nipples. The triangle bottoms tied at the hip.
Three people were at the pool when we got there and they disappeared after a while, leaving us by ourselves.
"I don't want to get tan lines. Do you think anyone will mind if I take my top off?" Chy asked.
"Certainly not me!" I laughed. "Although they might mind if I take a nibble now and then."
We talked and giggled.
"I thought I'd find you two out here," Jake said. "Sun bunnies."
"Ooh, I like being a sun bunny," I said. He kissed me and looked down at us.
"You guys are getting burnt you know."
I looked down. "Oh crap. We are. Chy wake up, we're burning!"
"I'm always burning for you," she mumbled, waking up.
I got up and grabbed the towels. "Cover your tits and let's go."
"No need to get carried away," Jake laughed.
"Okay get moving. We do not want to burn in this Florida sun!"
"Eww, I have to shower this oil and sweat off."
"Me too. We're going to use your shower, Jake."
"Lucky shower," he said.
"So maybe you need a shower too?" I said raising my eyebrows.
"I might."
Chy and I let the water flow and began soaping each other. We were playing and giggling when the door opened, and Jake stepped in.
"I wasn't going to pass up all the fun you guys were having in here," he laughed.
"Oh baby, the fun is now just starting," I said kissing him. "How about a titty wash?"
"Anything with tits I'm in," he growled.
Chy and I soaped each other, and I took the front, and she took the back and we showed him what a titty wash was.
My nipples got rock hard rubbing on his chest. His cock was full and heavy and hung down to nestle in his plump balls. I hefted his balls in my soapy hand.
"Time to change sides!"
I moved to his back and Chy moved to his front. I reached around him with soapy hands and rubbed her tits creating a froth of bubbles.
"Fuck fuck fuck," he moaned. "You girls drive me crazy."
We put our arms around him and squeezed him in between us. I moved his hands to Chy's ass, and she moaned. He lifted her into him, her tits rubbing his chest.
Water washed the soap off her tits, and he leaned down and took a bullet in his mouth. He groaned around her nipple when she pushed her tit into him. He kneaded and sucked each other. Pinching her nipples together and pulling them longer made her shudder and shout.
"Oh god yeah, baby. I love watching you sucking on her nipples," I murmured. "I know you love her big tits too."
I moved around the front and began sucking on one nipple while he had the other. She hung on to us and arched her back for more.
"Let's get out of here," I said. I wanted them both in bed with me. Not many would understand, but I had no qualms about them being together when I was with them. I wanted her to please him as I pleased him. Like her and I pleased each other.
We had him on his back between us. We squeezed our tits together so he could suck on our nipples at the same time. We straddled his thighs.
Our nipples pulled out of his mouth with a loud pop, and he moaned, We drug our tits over him, and we all kissed. Tongues playing and tangling. I moved down and they continued to kiss while I kneaded her tit. I raked my teeth over the underside of her breast up to her nipple. She moaned in his mouth.
She was grinding her pussy into kaçak iddaa his thigh. He had his hand on her ass pulling her into his thigh.
His cock was angry and red. I moved further down and took his balls into my hot steamy mouth. He held my head, and his hips began to thrust. I licked up the underside of his cock and flicked across the hole, tasting his seeping precum.
Chy raised to her hands and knees while he palmed her nipples as they hung and swayed above him. He traced the blue veins on her pale skin, mesmerized. He was my tit man, and I knew I brought a winner home for him, I thought to myself.
I straddled his hips and slid his cock up and down my wet slit.
"Oh god yeah, Kitty. Fuck me. I need my dick in your tight cunt now," he demanded.
I slid down the hard shaft. Grinding hard. Taking him deeper. Chy moved to my side, and we began to kiss while I fucked him. As always with her, it became passionate quickly.
"Sit on his face," I told her.
He held his arms out and guided her over him. He stroked her soft fat pussy lips and looked at her clit. He flicked it and it grew long and hard.
"Oh fuck."
He growled, held her hips and pulled her down on his mouth, and began to eat her. She jerked, her eyes closed, and her head fell back. I knew what she was feeling. That man could eat cunt.
I had the best view while I fucked him. I began to ride him hard. He began to jerk like a bucking bronco, and I rode him hard and fast. He was holding her down on his mouth, his moans and breaths muffled by her wet pussy. When she squirted, she'd drown him, it thought vaguely.
His cock throbbed hard, and he grunted rhythmically. His fingers dug into her hips. She shouted, kneading and squeezing her tits. He erupted inside me, she came next on his face, and I trembled on wave after wave.
"Holy fuck, sweetheart, you got a clit that's a tiny hard dick and just as sensitive and your squirt."
I giggled as I climbed off him. We fell to each side of him again.
"Mmm, I knew this was a good idea," I murmured.
She leaned over him and kissed me. "Thank you," she whispered.
I knew Chy was blooming as I had with Jake. There was nothing better than learning from older men.
We played for a few more hours and Jake offered her his pull-out sofa, but Chy wanted to go back to her room. She said Max was planning to stop by and I was thrilled for her.
We suggest that she and Max stop by some evening before we left, and she was going to tell him.
Later that night Jake and I were twined naked together like we used to.
"Did it bother you to see me with Chy today, darlin'?"
"No, not at all. I thought it was pretty fucking hot in fact."
"Okay. I don't want to do anything to jeopardize us."
"I know. Neither do I. We won't. I know who I belong to," I smiled.
"Yes, you do," he said rolling me under him.
The next day I talked to Chy, and we planned on an afternoon at the pool with the guys, then pizza.
"Soooo, did Max stop by your room?"
"Oh yeahhhh, He's so hot, Kitty. He makes me cum so hard every time. He loves when I ride him. He says to watch my tits. He's a tit man too," she giggled.
I knew this would be a sex-filled trip for me, and I'm thrilled that it will be for her.
It was a weekday afternoon, and the pool was empty when we all showed up. Chy and I dropped our cover-ups and went to put our toes in the pool. We held hands giggling as we eased into the cool water.
"Brrr." She pulled me into her.
"You're cold, baby? You want me to warm you up. We floated bumping into each other. I teased her lips with mine. Her tongue flicked out and ran across my lips.
We bobbed in the water as the guys came into the water.
Jake moved behind me, pulling my ass into his growing bulge and Max moved behind Chy.
We locked lips and ate at each other's mouths. It never took long for us to fire up for each other. The men being here added to the blaze.
Jake's hand came around me and slide the triangles off my tits. He did the same to Chy, so our bare tits brushed and teased the other. We raised in the water and our tits floated on the surface.
"Fuck, you guys are so hot," Jake murmured.
Max had his hand in Chy's bottoms and swirled the water around her clit. She began to pant in my mouth as he took her higher.
"Cum baby," I whispered to her. Max was kissing her neck, Talking dirty in her ear.
I twisted her nipples and pulled. I knew her and could take her higher yet. This was all about Chy. Max had her bottoms off, and his hand was between her legs. I muffled her squeal with my mouth. Jake reached around and palmed her nipples while I held her and kissed her. Max kept up the action until she began to jerk and cum hard.
"Oh my god," she gasped. "You guys."
I grinned. "Good cum, baby?"
"Like I'm gonna do to you later," she warned.
We righted our suits and got out of the pool, rinsing off in the outdoor shower.
Chy and I walked into Jake's apartment kaçak bahis and shed our bikinis.
"Motherfucker, I like how you girls think," Jake said.
"How'd we get so fucking lucky, Jake?" Max asked.
I walked over to him. "Under the circumstances. And the fact that you're not my biological dad, I'm going to start calling you Max." I hugged him pressing my naked body against him. His pool shorts are the only thing between us."
"I think those reasons are perfect. We aren't related in any way." His hands on my ass, he pulled me into him. "And since we're going to be pretty intimate in this group, we better get used to each other hmm?"
I could see why Chy was enamored by him. I looked into his eyes and kissed him. Tentatively at first, then we let loose and kissed passionately. I rubbed my tits on his heavily furred chest, and he moaned. I pulled back slightly and smiled. Knowing there would be more later.
Jake had already slipped his pool shorts off and Max followed. Jake had a king-size bed, and the guys took each side, putting us girls in the middle.
We got hot for each other any time our bodies were near each other. We kissed and she rolled on top of me. Our thighs straddling, tits mashed tight. I supported myself on my elbows and our kisses turned wet and sloppy.
I felt hands stroking my body. She moaned feeling the same. Hands on my ass and someone was nipping and kneading. Hands stroked my back, a mouth was kissing down my spine. It was exciting because I didn't know who it was. Jake or Max. Stinging little nips across my ass and a light smack.
I moaned and my pussy gushed.
Max and Chy spent the night on the pull-out sofa. The sounds of sex woke me up. Jake was spooned behind me with his arm over me. I loved this and wished we had more time to spend like this.
Our days were always so short together that we spent most of the time in bed. We will be in a hurry to get back to school, so our time is limited again.
Chy and I reminisced about our time there on the flight home. Our heads against each other, looking to the world as though we were lovers. We didn't care.
My course load was heavy, and I had little time to spend with Chy. She called to come over one day, and I was happy about the break.
She walked in and we were in each other's arms, but she began to cry.
"Chy! What's wrong?"
"I'm pregnant, Kitty," she sobbed.
I held her close while I gathered my thoughts. "I'll support you in whatever you decide. But you need to talk to Max and work it out with him you know." She nodded.
I called him and asked if he could come up for a day or two. It was important. He called back and said he had a flight the following day and a hotel near the school.
We picked him up at the airport. Chy asked me to stay with her while she told him, so we drove straight to his hotel.
As soon as the door closed behind us, she began to sob. He was alarmed and looked to me for help.
"Tell him," she choked out.
"Chy is pregnant, Max," I said simply.
His face went from shock to blank, to happiness. "That's great, Chy!" he said, hugging her. "Are you happy about it?"
"I don't know yet," she admitted.
"Whatever you want to do, I'll be beside you."
She was starting to pull herself together and they talked for a bit about it.
"I'm just so tired," she murmured.
We undressed her and put her to bed in the other room.
Max opened the bar and poured us a couple of whiskeys. It burnt going down but was relaxing. I hadn't eaten and it affected me quickly, but he didn't realize and opened another bottle for each of us. I drank it right down.
He smiled. "Still can't hold your booze huh."
"Maybe not so much," I giggled.
"I miss you so much," he said pulling me into his arms. I melted against him.
"I miss you too Max. I've been away so long it seems."
He sat down and pulled me onto his lap. His cock grew hard against my hip and in my alcohol high, I rocked into it.
"You're playing with fire, Kitty," he warned.
I had my head on his shoulder and began to kiss his neck, my breath puffing in his ear. I pulled my shirt over my head and tried to unhook my bra but had trouble. He did it and my tits popped out. He groaned.
I unbuttoned his shirt and pushed it off his shoulders so I could rub my tits on his chest. The alcohol was hitting me hard and any inhibitions I might have had were gone. I stood up and shimmied out of my pants until I stood naked in front of him.
I fumbled with his zipper until he finally took over and slipped his pants off. His thick cock throbbed in his lap.
"You know," I slurred. "You have the biggest cock I've ever seen, Max." He chuckled.
I straddled his lap. His cock was trapped between our bodies, poking up from my pussy.
"Kitty," he warned.
"Hmmm?" I said, looking down at the thick meat that was so hot against my pussy.
I looked up at him and leaned in to kiss him. It was as though I released a tidal wave. illegal bahis He wrapped his arms around me and pulled me close while we kissed. It was sloppy, messy, and wet. I rocked against his cock.
"We can't, Kittycat. Much as I want you, we can't. We'll regret it."
I looked at him through my haze, but even at that, I knew he was right. Chy and Jake.
I stood up and pulled him up leading him into the bedroom. Chy was on her side at the edge of the bed. Max got in behind her, I was behind him.
I fell asleep with my arm over him, my hand around his cock. His hand was on mine holding it there.
They decided Chy would move to Florida to live with Max. She'd spend her pregnancy there. I was happy for her.
After she left, I knew I had to do something. I put a plan in action, called Ami, and started to pack. She would pick me up at the airport and I would go to the university to set everything up. I transferred schools. I would stay with Ami when I had classes and drive to Jake's apartment. This took several months because I didn't want to leave in the middle of school.
I called Jake from Ami's and asked if he'd pick me up. He was there in two hours.
"You should have let me know!" He picked me up and hugged me. We visited with Ami for a while and explained the situation before driving back.
We got to the winery, and I went to look for Max. He was thrilled and drove me to his house while Jake went back to work.
"Chy is going to be thrilled to see you. She has been having a tough time of it," he said sadly. "I can't tell you how happy I am to know that you're here." We held hands on the drive to his house.
We walked in and Chy waddled out of the kitchen. She was much larger than I thought she'd be, and she looked so uncomfortable. So miserable. She saw me, squealed, and nearly knocked me down in a hug.
"Oh my god, Kitty! You're here! For how long?" I told her and she squealed again. "Why am I the only one naked?"
I laughed. "I forgot, we're all nudists eh." I quickly stripped as did Max. It was comfortable and comforting.
"I'm sorry but I'm so tired. I just cleaned the kitchen. I need to go lay down."
"Poor thing, she looks terrible," I said to Max after she'd left. Poor Max, he looks just as forlorn.
We hugged. His hands strayed to my ass. "Hey, you were the one that was biting and nibbling my ass, weren't you?" I leaned back to look into his eyes.
"Guilty. What can I say? You have a hot ass, and it turns me on immensely." He cupped each cheek and squeezed.
"Mmm," feels good. "We've been without too long." He nodded. "You spanked me too if I remember."
He smacked my ass. "Like that?"
"Ummmmm, yeahhhh," murmured. The same gush to my pussy.
"You like that do you?" he asked.
"I believe I do, yes." He smacked my ass again, harder. "I believe you like it too."
"Oh yeah Kittycat, I do." His use of his pet name for me brought a rush of warmth.
He took me by the hand and led me to a door. We went into a darkened room, and he closed and locked the door behind us.
"Soundproof," I said as my ears adjusted to the total silence.
"Yes."
He turned on wall sconces and after my eyes adapted to the darkness, I could see what this room was.
"Did you have this room when I lived here?" He nodded. "God, this is hot. How did I not know? Did you and mom use it?" He shook his head.
"She wasn't into it. I had it built before I met your mom and we moved into my house."
I walked over to four leather shackles mounted on a wall. I stretched my arms up to the wrist shackles and spread eagle to my feet to the ankle shackles.
I heard his soft groan. I turned around and did the same. I looked down, my breasts lifted high on my chest in this position. My body arched out lewdly.
He picked up a silk eye cover and tied it on. "Mmmm," this is pretty hot too I thought. He clipped my ankles and wrists in position. "This is turning me on, Max." Something light trailed up my chest between my breasts to my neck and I trembled.
I heard a rustling and another texture, brush-like flicked across my skin, circling each breast. I automatically arched towards it. I felt his breath on my skin before he flicked his tongue across my nipples.
"Suck," I pleaded. He took one in his mouth and sucked. His teeth clamped on and tugged. "Harder." He bit down harder, and I moaned aloud.
The acoustics in the room allowed for full vocal volume, which only served to fire me up even hotter.
"Yeah, baby. Let me hear you," he said, reading my mind.
His fingers laced with mine, and his body was pressed into mine as he assumed the same position. But because I was spread eagle, and this was set at the right height, his cock was at the right height and angle, that I could impale my cunt on him.
I tried to move, but he held me in place. I cried out. The head of his cock poked my cunt, wanting in. I cried out louder. His hips rocked, teasing his cockhead against my clit.
He panted loud and hard, and I knew it was all he could do to keep control. Our breaths rasped obscenely in the room.
"Fuck me," I begged.
"We can't Kittycat. We'll regret it." His voice was already deep with regret.